Having a firm grip on costs is very important for the IT manager. Excessive software costs coming from unnecessary renewals or over-compliance on expensive software can very easily stack up to large amounts. IT Managers who are looking for ways to reduce the IT expenses will quickly appreciate the insight Scense Software Metering will bring to them.
Scense Software Metering
will track the usage of applications on all workstations and store this information in the central database from which clear and informative reports are generated by the Scense Report Viewer. Scense comes with several preset reports that show application usage in several ways. Reports can be added and modified.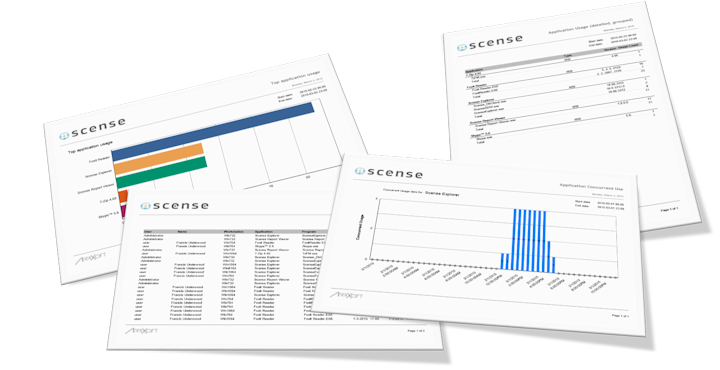 With Scense Explorer the administrator can switch on software metering for individual applications and specify a licensing method (per seat or concurrent). Next to this the administrator can specify the number of purchased licenses for an application. Scense software metering will not enforce this number but rather use it as a reference in reports.
The software metering data flow is optimized for performance. Each step in the data collection mechanism is simple and fast by design.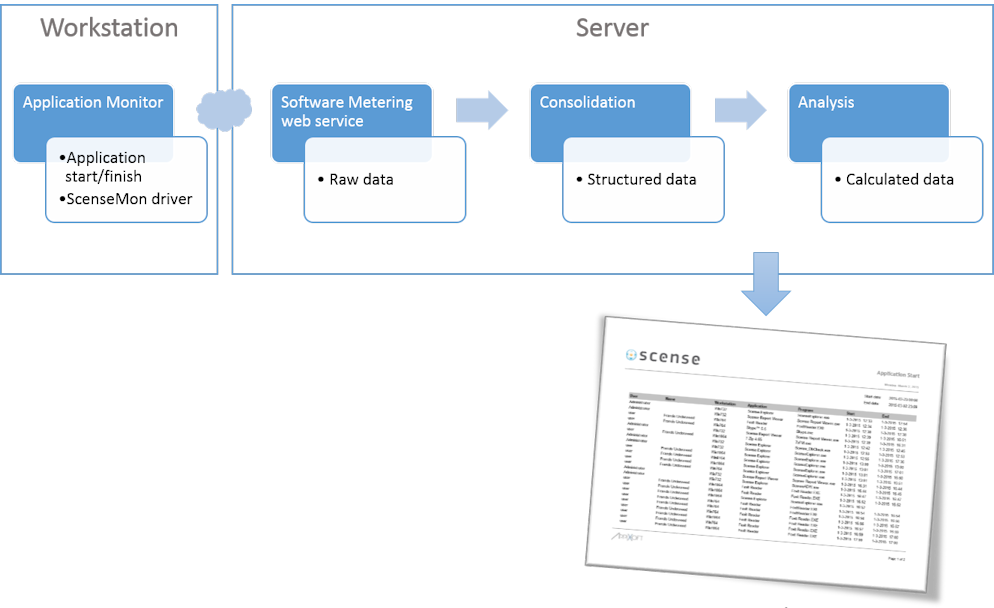 Raw data coming from the workstations is immediately stored in the database by the Software Metering web service. Then the background consolidation service will take the raw data and turn it into structured presentable data.
Some data needs extensive calculation before presentable data is available, like concurrent- or peak usage over a certain time span. That's where the analysis service comes in. The analysis service will take the structured data and generate new calculated data from it.